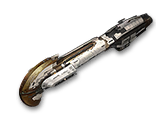 Armageddon
Tech Level: IX

Amarr
---
The mighty Armageddon class is one of the enduring warhorses of the Amarr Empire. Once a juggernaut that steamrolled its way into battle, it has now taken on a more stately and calculated approach, sending out a web of drones in its place while it drains the enemy from a distance.
Bonuses
Advanced Electronic Warfare Bonus per Lv.
+10 Optimal Range
+10 Optimal Range
+15 Jammer Strength
+25 Optimal Range
Battleship Command Bonus per Lv.
+40 Damage
+5 EHP
+6km Drone control range
Attributes
Can be insured: No
Cargo Hold Capacity: 1,200 m3
| | |
| --- | --- |
| Powergrid Output | 8,573 MW |
| High Slots | 4 |
| Mid Slots | 4 |
| Low Slots | 5 |
| Drone Slots | 4 |
| Engineering Rig Slots | 3 |
| Powergrid Rig Slots | 3 |
Defense: 55,534
 
Shield
11,952 / 204,000 S
Armor
17,606
Structure
14,384
Electromagnetic
0.00%
50.00%
33.33%
Thermal
20.00%
35.00%
33.33%
Kinetic
40.00%
25.00%
33.33%
Explosive
50.00%
20.00%
33.33%
Capacitors: 7,430 GJ
Capacitor Recharge Time
864 S
Max Capacitor Recharge Rate
21.5 GJ/S
Max Locked Targets: 7
Signature Radius
292.4 m
Scan Resolution
118 km
Sensor Strength
26.4
Flight Velocity: 133 m/s
Warp Speed
3 AU/s
Mass
105,200,000 kg
Inertia Modifier
0.13 times
---